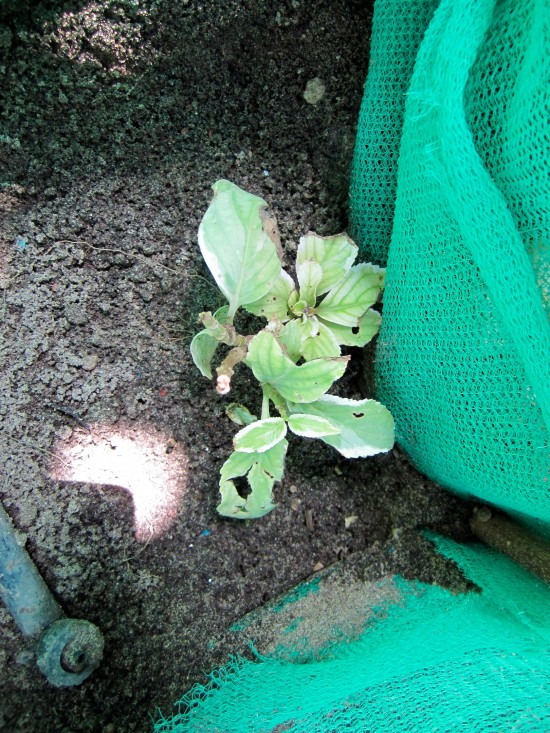 Just a few weeks ago, this lovely hydrangea was doing well enough – considering it's not supposed to survive at all in Bahrain's climate. Alas, this is what it's been reduced to in its first ever Bahraini summer. I've not lost complete hope yet though, you will notice that against all odds, it's got some new growth showing.
I do fervently hope that it'll survive the next few weeks and come back growing stronger come November.
Here's for hoping for the best.
---
Update 3 Nov 2011 – Unfortunately the hydrangea didn't survive much beyond the original post. It completely withered and dried out in the heat of the summer. I guess I have to simply give up on hydrangeas in this kind of climate.
Filed in: Gardening